SIMON BLOG: DEAN'S CORNER
---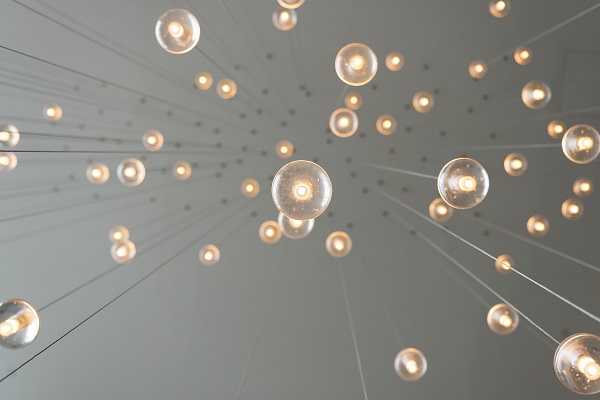 Can entrepreneurship be taught? 
November 23, 2022 | By Dean Sevin Yeltekin
One of Simon Business School's greatest strengths is the deep well of practical experience its faculty members bring into the classroom. 
Roberto Colangelo, who came on board in 2020 to teach business strategy, has 40 years of leadership, entrepreneurship, and innovation experience to draw upon. In addition to teaching, he consults with technology-based ventures, with a particular focus on innovation opportunities between the U.S. and Europe and emerging markets. Previously, he held senior leadership positions for industry heavyweights like Kodak, Xerox, and Bausch & Lomb. 
In the Q&A below, he shares more about how he aims to shape the next generation of innovators.  
How do you define entrepreneurship? 
The concept of the entrepreneur has been with us for a long time. It is a central concept in economics, going as far back as Schumpeter's theory of innovation and economic development in the early 20th century. In the latter part of the century, many authors defined entrepreneurship as boldness, daring, imagination, and creativity due to the explosion of technology startups. There are many modern-day definitions depending on the writer's frame of reference: economic, psychological, management, or sociological, for example.  
 
My favorite definition of an entrepreneur is from the Ewing Marion Kauffman Foundation: "one who takes advantage of knowledge and resources to identify and pursue opportunities that initiate change and create value in one's life and those of others." This definition is a great place to start because it does not preclude anyone from being an entrepreneur. It focuses on opportunity recognition, resource acquisition, innovation, and value creation. 
Is an entrepreneur born or made?  
Obviously, the world created entrepreneurs before any formal entrepreneurship education existed. Countless entrepreneurs worldwide did not attend business school or even college. Those entrepreneurs learned by trial and error. But even without formal education, there have always been two critical components to entrepreneurship: entrepreneurial skills and entrepreneurial spirit. We can teach entrepreneurial skills to anyone. For the most part, they just need to learn basic principles of strategy, management, accounting, marketing, finance, and fundraising. There is significant overlap with general business education. However, that does not mean that someone with general business skills will become a successful entrepreneur any more than someone with musical education will become a famous musician. 
The entrepreneurial spirit and mindset—an alertness to identifying new opportunities, a sense of boldness and daring—is possible to describe and aspire to, yet challenging, if not impossible, to instill. The most successful entrepreneurs see things that others cannot do as readily. In a classroom, we can describe patterns where opportunities might exist, but that only goes so far. We cannot make an entrepreneur from education alone, although education certainly helps by instilling knowledge, experiences, and methodologies that reduce learning by trial and error. Not everyone is comfortable with entrepreneurship's extreme uncertainty and risk. 
When it comes to teaching entrepreneurship and innovation, what is your approach?   
First, I emphasize that entrepreneurship and innovation go hand in hand and that large firms also need entrepreneurship. Then, my approach is to make sure that business basics are in place. Those skills and frameworks help frame the uncertainties, help students understand the risks involved, and introduce the common languages of business. Without them, we are back to trial and error.  
 
Next, I like to focus on ideation and discovering opportunities. Whether we are talking about a startup or an established corporation, the opportunity and its nature are at the heart of the process. Good opportunities will solve a compelling need or problem. This is the most challenging part of the process because in most cases, students do not yet have deep industry experience. It is critical to help them work through cases and examples of the discovery process. We can challenge them by asking if there is a set of discovery skills that can be learned and applied systematically. 
 
For example, in my strategy course, we dedicate significant time to understanding why and how technology impacts traditional ways value is created. That is an example of an innovation opportunity source. As much as possible, I try to illustrate how the principles I teach apply not only to startups but to established companies. Students love to hear about Airbnb and Tesla and Amazon, but the majority will go on to work at more traditional companies. They need to learn how to identify opportunities to innovate in more than one setting.    
 
Next, shaping the opportunity into the business model, strategy, value proposition, resources, and capabilities reveals the deep levels of uncertainty that entrepreneurs and innovators must confront. Ideally, connecting students to actual entrepreneurs in the local ecosystem helps them understand how others have done it. By working with these entrepreneurs, they realize what it is like to make decisions in an environment of extreme uncertainty. Experiential learning is critical. 
What challenges and opportunities does the University of Rochester face in its mission to foster innovation?  
When it comes to supporting innovation, innovation education, and entrepreneurship, the University of Rochester has significant advantages: It has natural sources of innovation in medicine, biotechnology, engineering, the sciences, economics, and music. The faculty, researchers, students, and resources are world-class. And through the Ain Center for Entrepreneurship, the University creates a vehicle for entrepreneurs across disciplines to translate their ideas into a business venture. The Simon Business School adds business and economic discipline to all of the above. In addition, the University has several venturing organizations involved in direct investment, mostly in startup entrepreneurial ventures.  
 
The challenge it faces is organizing those resources with more natural pathways and connections so that a Simon student, a medical student, or a music student can more easily work together on an entrepreneurial project in a formal approach recognized by the university. The University is involved in two main areas: venturing and entrepreneurial education. Students passionate about entrepreneurship could participate in both education and venturing. The Simon School Venture Fund provides a helpful example. Simon school students manage the fund completely, reporting to a mostly external board. This year, we added the role of Chief Technology Officer to the management team by inviting an engineering Ph.D. candidate student from the university to join us to help with due diligence on technology ventures. This cross-pollination with engineering and technology or medicine is a possible prototype for how we can leverage the University's innovative capabilities on behalf of students, regardless of discipline.  

Sevin Yeltekin is the Dean of Simon Business School. 
---
Follow the Dean's Corner blog for more expert commentary on timely topics in business, economics, policy, and management education. To view other blogs in this series, visit the Dean's Corner Main Page.