---
 A how-to for recruiting new talent at Simon
January 12, 2023 | By LaTanya Johns
At Simon Business School, our corporate partners have lots of opportunities throughout the academic year to get to know our students and to introduce their brand, from career fairs to networking events. When it comes to recruiting, both virtually and in person, the interview process itself is a streamlined opportunity to find the best candidates. Well ahead of interview day, students polish and prepare in groups and one-on-one with Benet Career Management Center staff.
We're into the spring recruiting season now, and soon we'll start booking for the fall.
Here are answers to some common questions we hear about the recruiting process:
How does the recruiting process work at Simon?
As the recruiter, you contact the Benet Center to schedule a recruiting date. We're in the spring recruiting season from now until mid-April. Keep in mind: Plan ahead and book months in advance. Fall recruiting dates, in particular, fill up quickly; slots will open up in April. Once you book, you'll receive a confirmation via email.
Where can I post job openings?
We use the Handshake recruiting management platform. If you're new to Simon, we'll get you logged in. At least four weeks before the recruiting date, you can post the position directly to Handshake and set up an interview schedule. Once it's posted and approved, students can see it and submit applications. The longer the position is posted, the stronger the selection pool will be. It's best to set screening parameters as wide as possible to maximize the number of candidates.
After the job posting deadline, you will receive an automated bundle of resumes. You'll have a few days to review candidates, and once you've made interview selections, you can update the status of each application in Handshake, or we can do it for you. All applicants receive an automated status email, and invited students sign up for an interview time slot through Handshake.
Are there any fees associated with recruiting at Simon?
No, there are no fees to recruit Simon talent.
How can I connect with students throughout the academic year?
•    On-campus and virtual recruiting—we handle the process from start to finish.
•    Corporate presentations—share your company's culture and employment opportunities, and screen candidates before interviews.
•    Career fairs—fall and spring career expos for graduate and undergraduate students. The 2023 Spring Career Expo will take place virtually and in-person on February 7 and 8. Corporate partners can register in Handshake here.
•    Custom events—networking breakfasts, case competitions, happy hours, panel discussions, and more.
•    Student clubs—lunch-hour presentations and custom collaborations.
Questions?
To schedule an online or in-person recruiting date, or for any other questions you have, contact Ariel Ruggeri, recruiting and events manager, at Ariel.Ruggeri@simon.rochester.edu.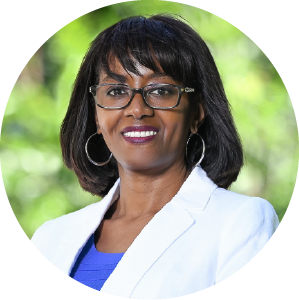 LaTanya Johns is the Assistant Director of Professional Development at Simon Business School's Jay S. and Jeanne Benet Career Management Center.