Simon Blog: Talent Connect
In a recent interview for the Dean's Corner, Ron Goettler, Senior Associate Dean of Faculty and Research and Professor of Economics, Marketing, and Entrepreneurship at Simon Business School was interviewed by Dean Sevin Yeltekin about the Simon School Venture Fund (SSVF), a unique hands-on learning opportunity that gives Simon students real-world experience in the fast-paced, challenging world of venture capital. Hands-on learning is a critical component of the Simon experience, and the SSVF is a visionary, unique offering that gives our graduates a competitive edge they can't get in the classroom. Read the full interview below. 
---
Simon School Venture Fund
February 16, 2022 | By Dean Sevin Yeltekin

Founded in 2012 by a visionary group of students and faculty, the Simon School Venture Fund (SSVF) is a student-led seed fund that provides hands-on investing experience for students interested in venture capital and entrepreneurship. Thanks to generous alumni support, teams of MBA and MS student analysts and managers present investment recommendations to the SSVF Board, which votes on investments of $50,000 to $75,000 per year. The Board consists of faculty, alumni, and supporters with experience and expertise in venture capital and running startups. 
Professor Ron Goettler, Senior Associate Dean of Faculty and Research at Simon, serves alongside Executive Professor David Oliveiri as a faculty representative on the Board. Recently, I sat down with Ron to hear his thoughts on the practical value of SSVF and ways the Simon community can contribute to its success.
Dean Yeltekin: How would you describe the mission of SSVF?
Prof. Goettler: SSVF was created to give MBA and MS students at Simon a unique opportunity to take what they are learning in the classroom and apply it in a realistic setting. From the beginning, students have been responsible for running every aspect of SSVF. They source deals, evaluate prospective investments, and present their recommendations to the board, which is where the rubber meets the road. Our board members take their roles very seriously and don't hold back. Our students are incredibly fortunate to be engaging with them to determine how we allocate real money to real startups.
Dean Yeltekin: How have you seen students apply what they learn in the classroom to these investment decisions?
Prof. Goettler: Students hear "venture capital" and think they will mostly be using what they learned in their finance courses. They are often surprised to find that the world of venture capital is as much about marketing analysis as financial analysis. To decide whether to invest in a startup, they need to use their marketing skills to understand the market opportunity claimed by the startup. They then must perform due diligence to determine whether the startup has or could acquire the resources needed to grow given its target segments and the competition it faces. Financial analysis also comes into play, both to convert the claimed growth in revenues and profits into a valuation and to understand the financial terms of the "term sheet" that pins down the terms of the investment. And, of course, they use their training in leadership and management communication to work effectively in teams and communicate their analyses and recommendations to the Board.
Dean Yeltekin: What role do the board members play in this process?
Prof. Goettler: Students presenting to the Board face a challenging task. They have faculty members, like David and me, challenging them on their applications of course concepts. For example, claims of a first-mover advantage will prompt us to ask why moving first is advantageous. Does something create stickiness among consumers that makes it hard for second movers to break into the market? The alumni on the Board will then challenge them to assess the quality of the startup's early sales, asking whether those sales reflect genuine traction in the market or simply calling in favors from the founders' social networks. And rather than focusing on the lofty claims of hockey-stick growth, they will push the students to evaluate the startup's next milestone and whether it is in a good position to achieve that milestone given its burn rate and current assets. All our board members are well-positioned to help students understand the importance of these types of questions, having taught entrepreneurship or worked alongside successful startups for decades. We know how to help students think critically about the information they receive from prospective firms.
Dean Yeltekin: What practical management experience does SSVF impart?
Prof. Goettler: There's way too much work to do for a few students to run the show. The senior management team consists of six second-year MBA students who either served as SSVF analysts the prior year or have significant experience from their pre-Simon years. They share the responsibility of managing the Board, sourcing deal flow, managing the portfolio, and overseeing the eight or so teams of junior analysts, each of which is led by a senior analyst. With annual turnover, they learn the importance of identifying and training talent to deliver the types of analyses and presentations the Board expects to see. And with so many competing demands for students' time, they also learn the importance of keeping their teams on task and how to juggle many responsibilities at once.

Key SSVF statistics as of 12/2021

Dean Yeltekin: What are some challenges in venture capital that students encounter through participating in SSVF?
Prof. Goettler: Students get a firsthand perspective on how difficult it is for a startup company to hit its financial goals.
Typically, startups set ambitious milestones to signal potential. But when you follow these companies over five to 10 years, you can see just how challenging achieving those milestones can be.
We have about 20 firms in our portfolio now. We've had a few exits, but none that have delivered substantial investment returns. We're still waiting for that 100x unicorn, but they're called unicorns for a reason. Another challenge students face is lack of leverage in speaking with the founders and management teams of prospective companies. It's hard to be a priority for a busy founder when you're only investing up to $25,000 at a time. But our students persist and manage to land a lot of time with these companies over phone calls and Zoom meetings. 
Dean Yeltekin: What trends do you see in the types of firms students choose to invest in?
Prof. Goettler: The younger generation certainly cares about sustainability, so we're seeing quite a few prospective companies that are developing and promoting clean energy. We have also seen an increase in the number of prospective companies that are founded by diverse entrepreneurs. More and more, students are aiming to achieve broader representation among our portfolio firms.
Dean Yeltekin: What are some ways alumni can lend support to SSVF?
Prof. Goettler: Venture capital is a social network business. Simon alumni can help by connecting us to startups that might present worthy investment opportunities. 
We can also always use additional capital for new investments so that we can continue helping our students take what they've learned in the classroom and apply it through SSVF in preparation for running their own VC firms one day. 
To learn more about how you can support the Simon School Venture Fund, email Ron Goettler at ronald.goettler@simon.rochester.edu.

Sevin Yeltekin 
Dean, Simon Business School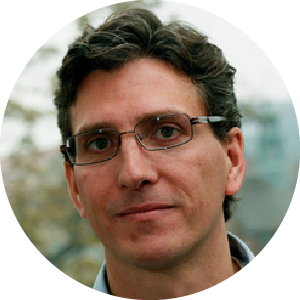 Ron Goettler is the James N. Doyle, Sr. Professor of Entrepreneurship. He teaches economics, finance, marketing, and entrepreneurship at Simon and serves as the Senior Associate Dean for Faculty and Research.
Follow the Dean's Corner blog for more expert commentary on timely topics in business, economics, policy, and management education. To view other blogs in this series, visit the Dean's Corner Main Page