Simon Blog: Talent Connect
---
How Simon's diversity gives students an edge
September 14, 2022 | By LaTanya Johns
Rickey King II '24 thought he had a deeply diverse background—until he started classes at Simon Business School.
King is an an African-American first-year MBA at Simon who grew up in the city of Rochester and attended a nearly all-white, private high school.
"I thought I was diverse till I got to Simon," he says, laughing. "In the city I was majority. In high school, I was minority. I was exposed to diversity young, so I learned to interact with people from different backgrounds. But at Simon I'm interacting with so many different people from all over the world and all walks of life. It's amazing."
EDI at Simon
Students in the Simon Class of 2023 hail from 23 countries. Small by design, the Simon community is one of the two most diverse top-50 business schools in the United States (U.S. News & World Report, 2022).
But there's more to diversity than demographics and rankings at Simon. It's about the energy of possibilities we create from having a wide range of religious beliefs, educational experiences, socioeconomic backgrounds, sexual orientations, cultures, and abilities in the school community. It's about having an environment where everyone feels psychologically safe and equally heard. This matters deeply to us.
We integrate EDI into every aspect of recruitment, admissions, student life, and career services. Here are some examples:
The school offers travel stipends for campus recruitment events geared toward underrepresented minorities.
Alumni and current students from diverse backgrounds serve as resources for prospective students who have questions about life at Simon.
Anti-bias measures include a double-blind analysis of candidates during application reviews and interviews.
Career advisors and peers help students practice for interviews and connect to alumni all over the world.
With student-led career action teams (CATS), students become more globally fluent—cultural events like Diwali and Lunar New Year are popular—and school leaders receive honest feedback on EDI initiatives.
Simon has a lot of student clubs with events that ensure a whole range of perspectives from Latin America, Europe, Africa, Black and Native America, LGBT+, women, and Asia.
What's more, we think about how creating an inclusive environment at Simon will shape our students as leaders tomorrow. Simon partners with organizations that help open doors for women and underrepresented minorities in school and business: The Consortium for Graduate Study in Management, Management Leadership for Tomorrow, Reaching Out MBA, Forte, ProSpanica, and Robert Toigo Foundation.
This is all driven by our belief that not only is there a solid business case for work team diversity, but it propels new ideas and solutions. Here's why.
Boosting innovation...
A 2018 Deloitte Millennial Survey shows that 74% of millennials believe their organization is more innovative when it has a culture of inclusion. Simon Dean Sevin Yeltekin agrees.
"Innovation doesn't happen in a vacuum. If a group of individuals all think the same way, have the same experiences and background, the same goals and skills, they're not going to come up with new strategies and solutions," she says.
A 2020 report from Forbes confirms this. It showed that companies with above-average diversity produced a greater proportion of revenue from innovation (45% of total) than companies with below-average diversity (26%). This 19% advantage not only boosted innovation, it translated into better overall financial performance as well.
… and the bottom line.
In 2015 McKinsey identified that companies in the top quartile for racial and ethnic diversity are 35% more likely to have financial returns above their respective national industry medians.
Data from McKinsey shows the increase in financial performance by diversity. Source: Diversity Digest
Diversity Digest also reports that a European research study carried out by SSE in 2017 with inclusion experts Equal Approach found there was a potential £15 return for every £1 invested in inclusion initiatives across European organizations. Additionally, a Boston Consulting Group study found that companies with more diverse management teams have 19% higher revenues due to innovation.
Our students work on teams, solving problems together and turning their differences into a competitive edge. The business case for diversity isn't as simple as "greater demographic diversity equals greater revenue." But there is a strong business case for fostering a culture that promotes innovation and creativity, values everyone who works there and walks through the door, and is psychologically safe for all.
At Simon, we're developing business leaders who are clear about who they are and have a strong sense of corporate and social responsibility. Fostering diversity makes for not only a better business environment, but a better world.
To learn how Simon talent can help you create more innovative and inclusive work teams, contact me at career@simon.rochester.edu.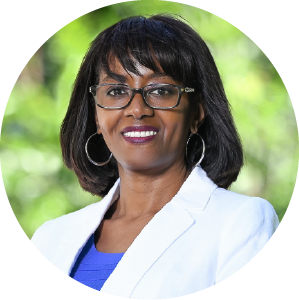 LaTanya Johns is the Assistant Director of Professional Development at Simon Business School's Jay S. and Jeanne Benet Career Management Center. 
---
To view other blogs in this series visit the Talent Connect Main Page