Simon Blog: Talent Connect
---
Not just a checkbox: Inside Simon's required MBA internship
January 5, 2022 | By LaTanya Johns
 
In September 2020, NYSED approved the request to require an internship for every candidate in the Full-Time MBA program at the Simon Business School for the class of 2022 and beyond. Excitement at Simon ran high but we realized that outside of academic circles, too few people understood just what a coup it was. 
As an institution that prides itself on being unabashedly analytical, we don't execute changes without a sound, data-backed strategy behind them. So what makes an internship so valuable for Simon talent? And what do corporate partners stand to gain from this new requirement? 
Experience matters.
Our role at the Benet Career Management Center is to send our graduates into the business world equipped to lead. While we undoubtedly excel academically – in 2019, Bloomberg Business Week ranked Simon Business School #4 for learning – our mission to develop business leaders who have an exceptional level of clarity about business and about themselves requires us to go beyond the classroom. 
Experiential learning opportunities have always been a vital part of our programs. We combine them with social, professional, and academic clubs to enhance the student experience and maximize our career outcomes. 91% of Simon graduates accept employment within 3 months of graduation, with an average starting salary (including sign-on bonuses) of $142K. In 2019, The Economist named Simon #3 in the US for ROI based on the percentage increase on pre-MBA salary. That's a pretty strong argument in favor of experience as a differentiator. 
Don't just succeed; lead.
The newly required summer internship will be a non-credit course that students will complete as part of their degree. It is an important stepping stone to post-MBA employment because it gives students an opportunity to apply the skills they've learned in the MBA degree program in a real business setting. Internships help students gain confidence and hone their skills. They also provide valuable feedback on a student's strengths, opportunities, and performance, and gives them an opportunity to explore an alternative post-MBA career path, all while building their resume, and networking with a potential employer. These benefits are critical because students pursue business school not just to learn but to advance in their careers. 
I want every corporate partner to feel confident that Simon graduates enter the workforce prepared to make an impact from Day 1. What's more, I want our students to know that we understand the hiring needs and processes of our corporate partners and that we're preparing them to move along the hiring funnel toward career success.
Better preparation, better outcomes.
his requirement allows students who are already in the workforce to continue building their work experience while pursuing their degree. Assistant Dean of Admissions and Financial Aid, Rebekah Lewin has been quick to point out that in the midst of a competitive recruiting landscape, domestic and international enrollments at Simon are on the rise. That's a testament to the value of a Simon education, and also an important signal of our commitment to growing ever better."

It's important to note as we close that more than 95% of Simon students have completed summer internships in the past few years, so this new requirement isn't a significant departure from what students and corporate partners have come to expect from Simon. However, making the internship part of the required curriculum does provide an additional benefit for international students, who make up 39% of Simon's graduating class for 2021, as it will allow flexibility regarding when incoming international students may enter the US and still qualify for paid off-campus employment. Normally one academic year/9 months is required before paid off-campus employment that is attained through Curricular Practical Training (CPT) can be utilized. The internship requirement removes the minimum amount of time required to study before CPT may be used, so students who begin their MBA with remote study and arrive in Rochester throughout the fall semester will be eligible for a summer internship through CPT.
Ever better.
In every way, requiring an internship for Full-Time MBA candidates will benefit not only our students but the organizations they'll join. It is just the latest advancement in an ongoing mission to help shape today's students into tomorrow's business leaders. Whether you're looking to level up in your career by joining the Simon community, or you're ready to put Simon talent to work for you, The Benet Center wants to hear from you. Learn more about Simon by contacting the Benet Career Management Center team today, or by contacting or calling our admissions office at (585) 275-3533. You can also click here to apply now. 
---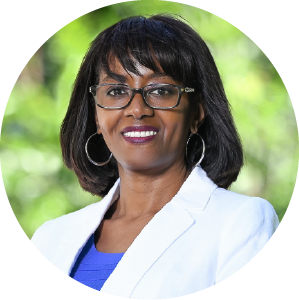 LaTanya Johns is the Assistant Director of Professional Development at Simon Business School's Jay S. and Jeanne Benet Career Management Center. 
---
To view other blogs in this series visit the Talent Connect Main Page