Simon Blog: Talent Connect
---
Positioned for success: Simon 2025
April 21, 2022 | By LaTanya Johns
 
Simon Business School is moving into its next chapter.  
Our strategic plan, Simon 2025, is our roadmap to maximizing Simon's impact on the future of business education and research, building on our existing strengths, and growing in areas where we already lead. It's an exciting time for Simon, and for all of us at the Benet Career Management Center, where we continually seek new opportunities to help prepare our students for career success. 
The plan is built on four pillars. Discover how each one will support our team at the Benet Center as we equip students to become tomorrow's business leaders. 
Preparing students to lead in an increasingly diverse business world.
Diversity has long been a priority at Simon. Small by design, the Simon Business School community is one of the two most diverse among the top-50 business schools in the United States (U.S. News & World Report, 2022). We were one of the first schools to join the Consortium for Graduate Study Management in 1968, and today we are among only 20 participating business schools.  
But there is also a business case for diversity. The ability to understand, incorporate, and learn from another's point of view is critical; it's also the formula for innovation. New ideas are not born from same thinking.  We are committed to equipping our students to build, lead and thrive in global, diverse, and inclusive workplaces. 
Our specialists maintain strong relationships with employers to give us a deep understanding of your business needs. Simon 2025 will increase our community involvement and help us discover more about the culture that drives corporations. You can also expect to see more outreach around networking and corporate relations so we can help partners find the right talent to support their organizations. 
Learn more about Opportunity and Access: Simon 2025
Stronger offerings, stronger candidates.
Simon 2025 aims to be a thought leader in rigorous, STEM, analytics, and data-driven approaches to economic and business problems. Our academic foundation is built on our deep understanding of markets, policy, incentives, analytical and STEM tools, finance, and the incredible power of data. Simon 2025 expands opportunities for students to access that knowledge with flexible and accessible programs for part-time and professional students. New modalities, technology-enabled teaching, and redesigned in-person and experiential opportunities will help us reach seasoned professionals who are ready to expand their capabilities. 
We are passionate about research, and about asking tough questions that can shape the way we view complex business challenges. Simon 2025 leverages the significant intellectual capital and research resources here at the University of Rochester to ensure Simon candidates are equipped with exceptional problem-solving skills and a strong aptitude for accessing and interpreting data and using it to drive strategy. 
Learn more about Simon 2025: Intellectual and Professional Hub
Collaborating for success.
Networking, building connections, cementing partnerships; they're all vital parts of a successful professional career. They're also necessary for organizations themselves to grow. Simon 2025 will see us collaborate with schools and programs headed by the University of Rochester, and build on our partnerships outside the University. This will create excellent opportunities to expose our undergraduate students to business fundamentals because research is a hallmark of our identity. 
We're also increasing our offerings to serve new populations. Simon's Online MS in Business Analytics for Managers offers mid-level professionals the opportunity to grow as leaders while continuing to excel in their current roles. 
Learn more about Simon 2025: Agile Growth and Partnerships
Greater opportunities to build critical skills.
We've been very vocal on the topic of soft skills. They're a primary focus of our work at the Benet Center. Soft skills are the non-technical professional skills encompassing everything from how a candidate or professional interacts with colleagues, to their problem solving and time management skills. They include networking ability, listening skills, and multiple non-cognitive skills that tell a potential employer what it's like to work with someone and whether they're flexible and adaptable, among other things.  
Hands-on learning is just one way we help students develop those skills. Simon 2025 includes strategies to offer more robust hands-on and experiential learning opportunities for our students. It will also increase our innovation activities through project classes, capstones, venture funds, accelerators, and incubators, in collaboration with UR, community, and industry partners. 
Learn more about Simon 2025 Innovation and Entrepreneurial Mindset
Discover Simon 2025 and beyond.
You can download the full strategic plan here, view the video, or explore this overview that offers background on the plan's inception and development, outlines its four pillars, and demonstrates how we'll measure success. 
Our entire team at the Benet Center is eager to collaborate with our colleagues University-wide to ensure the success of Simon 2025, and most importantly, our Simon students. Connect with me today to talk about your hiring needs and discover how Simon talent can meet them.  
---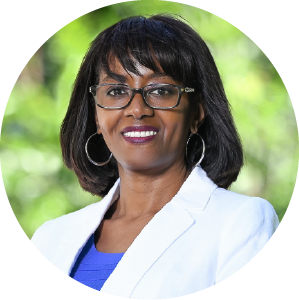 LaTanya Johns is the Assistant Director of Professional Development at Simon Business School's Jay S. and Jeanne Benet Career Management Center. 
---
To view other blogs in this series visit the Talent Connect Main Page